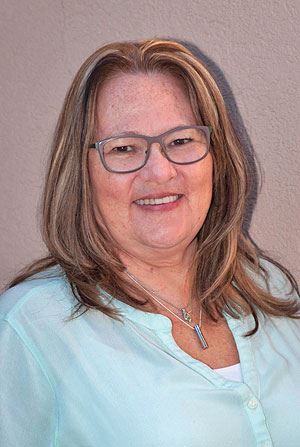 Gerry Fidler
Senior Legal Assistant
As our Senior Legal Assistant, Gerry provides our lawyers support in Employment and First Nations law.
Gerry's work history spanning over 25 years includes her experience as in-house legal support in media, the automotive industry, university legal departments and employment law. Gerry brings a diverse and inspiring background having worked in many law firms Canada wide and understands that each person has unique needs and values. Gerry's soft-spoken calm and compassion are the qualities that our clients can rely upon from the first moment she connects with them.
No matter what task is put in front of her, Gerry has a thirst for knowledge, loves a challenge and is at her best when she is under pressure. Her love a funny joke and easy-going nature make stressful times easier for our team.
When Gerry is not in the office she enjoys quiet time at home with Peter and reading. She also loves to spend time with their rescue dog Theo, a newly acquired puppy, and this duo often includes her daughter's dog who she has lovingly nicknamed "Grammaboy". Gerry's happy 'pack' can be found hiking along the Nanaimo dam or waterfront.