Blog
What US Companies Need to Know To Work in Canada
Canada attracts businesses from around the globe due to its strong open-market system, well educated workforce and friendly global commerce environment. It also enjoys one of the most stable economies in the West. In addition, the country's transparent and efficient regulatory framework helps make opening a business within its borders a relatively straightforward process. For growing U.S. companies, in particular, opening an office in Canada is often the first step to broader international expansion.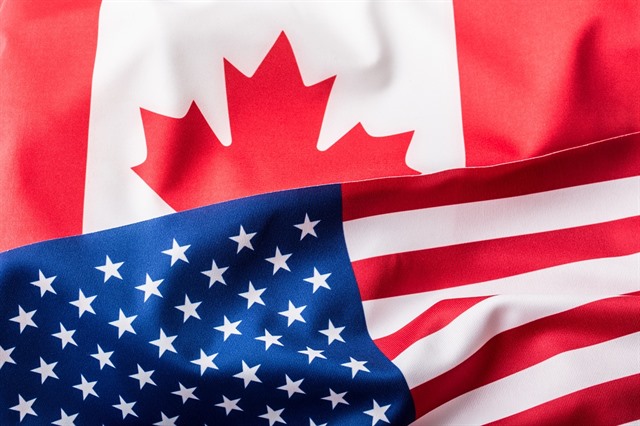 Due to the constantly shifting laws and payroll regulations that vary across Canada's ten provinces and three territories, maintaining fully compliant Canadian operations can be complicated. It is important if you are looking to start or move your business to Canada to be up to date on the federal and provincial or territorial
employment
laws and regulations in your area. Below are seven important areas of consideration to keep in mind. If you're ever unsure of a particular requirement in your area of the country, it's always important to seek legal counsel to ensure your compliance with Canadian laws.
1. Incorporation
– In Canada, businesses can incorporate at either the federal or provincial level. Federal incorporation allows a business to trade overseas and in any Canadian province, whereas provincial incorporation allows a business to trade internationally and only in the single province in which it was incorporated.
2.Taxes
– Companies will need a Business Number (BN) from the federal government or a Quebec Enterprise Number (NEQ) for those incorporating in Quebec. in order to open and operate a payroll program account with the Canada Revenue Agency. From there, they'll also use the BN to register to pay their GST, corporate income tax, and import/export taxes. The corporation may also need to register to collect and remit provincial sales taxes, for Workers' Compensation Insurance, for provincial Employer Health Tax, and for other provincial and/municipal licenses. Employers must also review every new employee's Social Insurance Number (SIN) within three days of their starting work and have them fill out a TD1 for the personal tax credit return.
3. Employment Considerations
– Companies need to be aware of the Canadian Human Rights Act (CHRA) and the Employment Equity Act (EEA) which cover discrimination and the protection of rights of workers in Canada. Each province and territory also have their own unique employment laws along with the federal labour standards which define required employment conditions.
4. Payroll Regulations
– In Canada, employers must pay their employees on a regular basis, whether weekly, bi-weekly, semi-monthly, monthly or annually. Every pay cheque should clearly display the breakdown for any wages, overtime, holiday, severance, or bereavement pay. Minimum wages are set by each province and territory and can check often, so it's important to stay up to date on any changes. For those companies governed by regulations at the federal level, overtime is federally enforced at 1.5 times an employee's regular rate. Fines for not complying with Canada's tricky overtime laws can be expensive.
Income Tax – The TD1 form is used to determine the amount of tax to be deducted from an individual's employment or other income, such as pension income. It is important to remember that only when there are any changes to an employee's federal, provincial or territorial personal tax credit amounts, or if they become disabled or get married for example, that the TD1 form will need to be filled out again to reflect those changes, and must be completed to later than seven days after the change.
Employers operating in Canada are required to withhold income taxes, at both the federal and provincial or territorial level, from their employees and submit them to the appropriate tax collection agencies. The tax rate is progressive based on income, it is important to check with your province or territory to determine the appropriate percentage to withhold. If an employer neglects to withhold these income taxes from their employees they may be subject to a penalty fine. For all employees aged 18 to 70, employers in Canada are required to withhold Canada Pension Plan (CPP) contributions and Employment Insurance (EI) premiums. However, those operating in Quebec contribute to the Quebec Pension Plan (QPP).
Taxes are remitted by employers electronically, in person or through mail to their federal and provincial governments. However, employers may be required to remit electronically, depending on their total average monthly withholding amount. Failing to pay or pay on time can be quite costly
5. Employment Insurance
- One of the main federal acts affecting Canada is the Employment Insurance Act. Employment insurance essentially funds maternity and paternity leave, as well as sickness and compassionate care. Such leave can range from a few days to as much as 71 weeks, although there is a reduction in income of at least 40 percent. This excludes Quebec, however; this province has its own program that offers maternity, paternity and parental benefits. Hence, the Government of Canada adjusts premiums accordingly for that province. With the exception of certain industries that are governed at the federal level, paid leave is also mandated at the provincial level and varies in each region.
6. Record Keeping
- Employers are responsible for adhering to federal, territory and provincial record keeping requirements pertaining to compensation as well as taxes, insurance premiums and social contributions. Further, records must be verifiable upon the request of certain regulating bodies such as the Canadian Revenue Agency. At the federal level, records are required to be retained for a minimum of six years from the last year in which they relate to an employee. Requirements in the provinces vary, ranging from one to five years.