Blog
Social Media and the Court of Law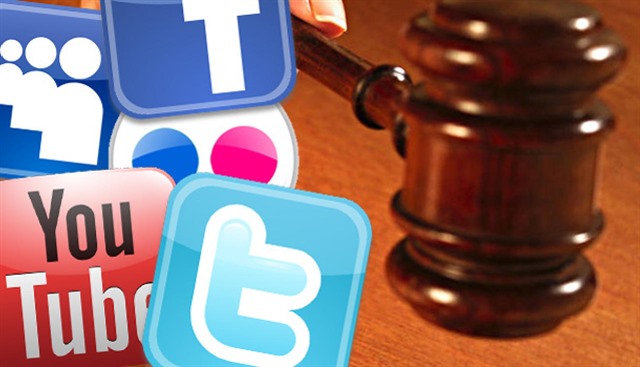 Social networking sites have transformed the way we communicate. Gone are the days of unrecorded phone calls and confidential meetings. With the alternatives of online interviews and an endless amount of social networking sites to connect to everyone and anyone, the days of privacy appear to be long gone.

Furthermore, all types of one's personal information may be gathered by unseen sources. For instance, potential employers can research online personal details of a potential employee, from hobbies to marital status. Insurance companies can investigate individual's disability claims by viewing posted photos. Police personnel can attempt to locate witnesses or suspects. Lawyers and investigators can hunt for online evidence on suspects, opposing clients or potential jurors.

Indeed, the world is at our fingertips and so are our so-called 'private' lives. Remember, you are not alone behind your computer—you are searchable to the world around you. Therefore, it it imperative you use social media at your discretion.

Specifically, privacy settings, account deactivation and deletion, accounts of deceased users, and personal information of non-users are areas of concern. For instance, if an account is merely deactivated and not deleted, data on a deactivated profile may still be provided upon request of the law. Or, a private investigator may still gain evidential information about a person on a 'Friend's' profile even though the subject's profile has restricted privacy settings. Things have become complicated.

Social media posts can absolutely be used against you in a court of law. Now that is a sobering thought. Why? Because they are in the public domain and can be thereby viewed by anyone. That includes law enforcement, lawyers, and the court. Astonishingly, bitmojis and personal emojis can be construed as harassment if used inappropriately. Litigators currently use Facebook posts in personal injury cases. If your online photos contradict your claims, you're in a precarious situation. Social media posts can additionally be used against you in family law disputes.

As well, courts must address jurors posting information on social media in spite of publication bans. Criminals are using the internet to commit crimes such as fraud and cyber-stalking. It's certainly plain to see how people streaming details about their everyday lives could land themselves in legal hot water.

You may believe when you set your accounts to private that you're protected from law enforcement or lawyers, and that may be true, but only to a certain extent. However, Canadian law enforcement can easily obtain evidence by getting a court order or subpoena to gain access to your private content and social media history.

Online media is a labyrinth of conflicting information and legalities. Users need to be vigilant of what they are posting and sharing as it can provide valuable information to others, such as opposing counsel, to their great disadvantage. Having a knowledgable lawyer on your side in a lawsuit that may attempt to use your social media accounts against you will help you protect your privacy rights.