Blog
Severance Pay and Constructive Dismissal
Severance is regarded as a dismissal or discharge pay owed by an employer after terminating an employee and is a term associated with without cause terminations or a settlement. In today's rapidly changing market an employee may be faced with an employer who is up-sizing or down-sizing which may result in loss of position, or job entirely. On the other hand, perhaps a company is completely restructuring their organization. With the restructuring, employees might find themselves in a position where their employer has altered a job or made requests that will modify current positions and employment. In this case even though an employee has not been terminated, the changes to employment might be considered a fundamental breach of any
employment agreement
(written or oral). Sometimes these alterations or requests may impact an employee's ability to do the job they were hired to perform or change the job entirely. In cases such as this, an employee may have no other choice but to resign their employment because the request or change is just too substantial, and this is called constructive dismissal.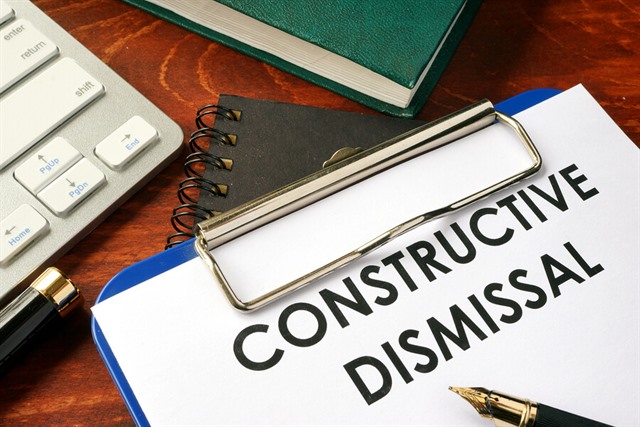 Constructive dismissal can happen when an employer makes changes such as, reducing wages, changing the location of and employee's work, substantially changing and employee's role or responsibilities . These types of changes may impact an employee's childcare, religious, or other important obligations which could cause substantial hardships. Depending on the circumstance, workplace harassment, discrimination and unwarranted discipline may also fall under this category.
What you may not know, is that in both cases of termination of employment or constructive dismissal, the employee may be entitled to the receipt of severance pay provided they meet the compensation requirements. In British Columbia, after three months of consecutive employment an employee may be eligible for compensation, written working notice, or a combination of the two as follows:
After three months – one week.
After twelve months – two weeks.
After three years – one week for each completed year of employment, to a maximum of eight weeks.
If 50 or more employees are terminated within a two month period at a single location then additional notice or pay may be required.
Changes which would reflect a Constructive Dismissal may include:
Failure to provide an employee with any component of compensation.
A layoff without an express contractual right to do so.
Transfer of an employee to another territory or geographic location.
Demotion, reduced responsibilities, or placement in a substantially different position.
Creation or engenderment of a 'poisoned' work environment.
In either situation, it is important to be aware of your employer's policies and practices with regard to these types of situations before any action is taken. If you are unsure as to what your company's policies or practices are, you may want to get in touch with your Human Resources team to find out. If you think that you may have been wrongfully terminated, or that your employer has not provided you with your appropriate severance pay allotment, you may wish to seek legal counsel in order to find out what your rights are.