Blog
Do I need a Pre-Nuptial?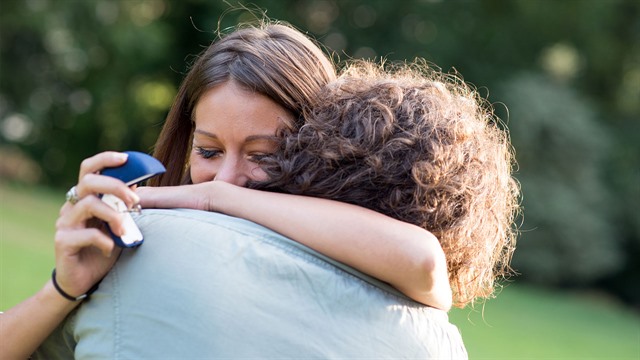 Possibly the last detail anyone wants to discuss when entering into a happy marriage is deliberating over getting a pre-nuptial agreement. Many people may feel it's entirely unromantic and may even hurt the relationship before the wedding takes place. However, life sometimes happens, and a pre-nuptial could save years, or even decades, of worry or worse, financial ruin.
Every relationship originates its own set of unique circumstances. Unquestionably, a pre-nuptial agreement must be tailored to each person's distinct needs. If either party is experiencing difficulty in deciding if a pre-nuptial is suitable, it helps to consider the advantages and disadvantages in advance.

ADVANTAGES OF A PRE-NUPTIAL
A pre-nuptial can provide a back-up to your estate plan, thereby avoiding court involvement in future property distribution.

Protects each spouse's property ownership and distribution, as well as assets, particularly if there is a significant amount. In addition, a pre-nup protects children's interests if there are any from a previous marriage.

Reduces potential conflicts in the event of a divorce.

Establishes rules and procedures in the event of future changes in circumstances, such as the addition of children.

Assigns fair debt liability to each party.

Brings to light any financial conflicts couples may have early on so they may be resolved amicably with an agreement.
DISADVANTAGES OF A PRE-NUPTIAL
A court can decide a pre-nuptial is unjust to one person and set aside provisions contrary to what was written in the agreement.

Only covers financial issues, not personal preferences such as child custody.

If either party feels discussing the distribution of finances and property due to divorce or separation will damage the relationship, they may be more comfortable opting out of a pre-nuptial.

A post-nuptial agreement may be more fitting if spouses are unclear as to how to manage financial agreements until after the household has been established.

If neither you nor your spouse own real estate, business interests, significant assets and investments, nor do either of you attend school, then a pre-nuptial may be unnecessary.
Discussing a pre-nuptial with a prospective spouse need not be stressful or uncomfortable. Indeed, being completely transparent with one another can bring you closer together, regardless of disagreements. A well-written pre-nuptial with well-defined provisions gives both parties security in knowing his or her wishes are respected under law.
Stevens and Company law firm understands the intricacies of composing a pre-nuptial suited to your relationship and can help you enter a pre-nuptial agreement with confidence and conviction.